Managed Services, Phone Systems, Hosting, Data Center, IT Support, Cyber Security
Bluewire Technology is a  full service IT Support and consulting firm headquartered in Houston, Texas. We deliver Managed Services, Phone Systems, Hosting, Cyber Security and Consulting services nationwide. Established in 2002, for 18 years, Bluewire Technology have provided the best managed services, telephone systems, hosted telephony, data center and IT support services around. Large amounts of capital have been invested into our infrastructure so that we can deliver the very best private cloud solutions. Our company's mission is a customer service driven philosophy to deliver not only premier IT services, but an outstanding business partner relationship.
At Bluewire, we do not simply resell other companies managed services. In fact, we currently operated in two separate data center spaces located in Houston, Texas. Our telephone service, hosting and IT support services are all delivered from our own private cloud, managed and monitored by our employees. We use every managed service we sell every day. This philosophy gives us real world, hands on experience in remediation of issues when they occur.
We invite you to allow the Bluewire team to introduce ourselves and our IT Services, by providing your business with FREE IT support consultation. We can discuss current business challenges and how we an transform those challenges into company success through effective and targeted technology solutions.
(MSS) Managed Services and IT Support
Managed Services & IT Support (MSS) – Help Desk, Collaboration and Security
(MSS) Managed Service and IT Support is Bluewire's most popular managed service offering due to its unprecedented value for businesses of all sizes. (MSS) Managed Service and IT Support is an all inclusive, flat fee monthly support service that includes:
Unlimited Remote Support + Onsite support in the Houston area

Managed Anti-Virus Software for all covered computers and servers

Includes WireSync, our in-house hosted data repository to easily and securely share data

Includes Microsoft Security and Update patching
With the addition of Office 365 and Bluewire Voice, we can offer you the most complete managed service offering, covering your company's data, collaboration, communication and security needs, all for one flat monthly price. 
What are the Benefits of (MSS) Managed Service and IT Support?
(MSS) Managed Service and IT Support is a cost-effective way to keep your business network and systems running smoothly.
Maintaining a fully staffed IT department represents a considerable expense for any business, but is especially challenging for a small to mid-sized business. What compounds the problem is the fact that when something goes wrong—and it will—the impact can be the greatest on these businesses.
A competitive advantage. Downtime causes major losses in both productivity and sales.
Save money. Enjoy having the services of a team of expert technicians without paying for full-time salaries, benefits, and dealing with the problems of recruiting and hiring IT personnel.
Budget-friendly. Pay a predictable, monthly cost instead of dealing with unplanned repair bills. You're paying for a smoothly functioning system, not repairs.
Scalable. Choose the service level that meets your current needs.
Remain current with technological advances. Technology is always changing, but our experts are always knowledgeable about the latest technology. If it will benefit your business, we'll know all about it.
24/7 monitoring. Alerts let us know of potential problems that can be fixed remotely, often before an actual problem occurs. This reduces the risk to your business and increases the reliability of your IT infrastructure.
Before you spend thousands of dollars on a new phone system, let Bluewire Voice powered by 3CX transform your business communications.
We offer low per handset pricing with enterprise level functionality. We will deliver a turn key phone system solution that will out perform traditional PBX phone systems hands down. Our phone systems are scalable from 5 to 1000+ handsets without any upgrading or downtime. Combine the power of video conferencing for a full spectrum of cutting edge communication technology, all included at no extra charge.
Multi location companies can leverage the power of our phone systems by having one centralized PBX, with automated advanced call flow to get your callers to the right recipients efficiently across vast geo locations. Never miss a call, never miss an opportunity, deliver an increased customer service experience. Let our experts perform a live on site demo and show you how Bluewire Voice powered by 3CX can transform your business communications. 
Virus and Spyware Removal
Unfortunately, many businesses have inadequate security on their systems. In 2015, more than 121 million unique malicious executable files, scripts, and other forms of malware were identified. About three out of four malicious attacks originated from foreign locations. Over one-third of all user computers knew they had been attacked at least once, but many attacks are invisible, with data being copied and stolen without the knowledge of the legitimate owner.
Malware can remain silently in a system for some time until it is triggered. If money is stolen from your accounts, the majority of the time it cannot be recovered. Bluewire will ensure that malicious viruses, spyware, and other malware are detected and removed from your system.
IaaS – Cloud Computing
Infrastructure as a Service (IaaS) offers a wide range of benefits, increasing efficiency and improving the bottom line. The benefits include:
Centralized Cloud Computing

No up front capital expenditure

Employees can work from anywhere

Increased security for business data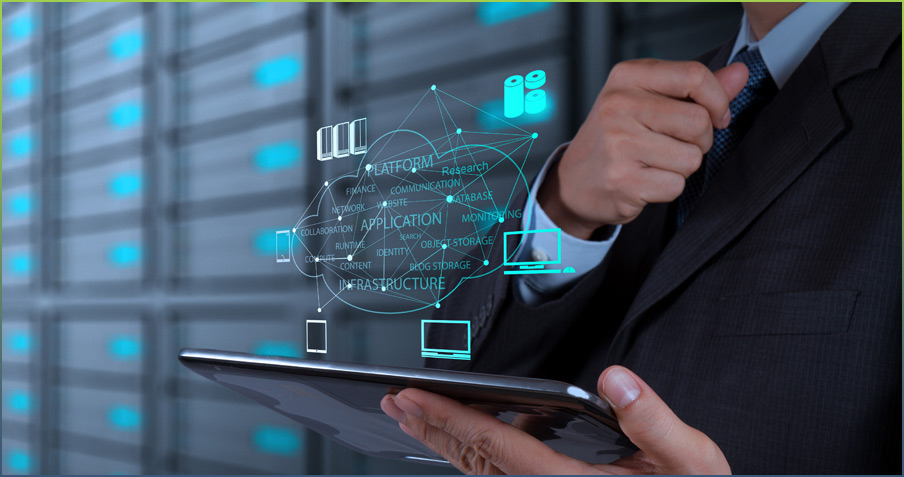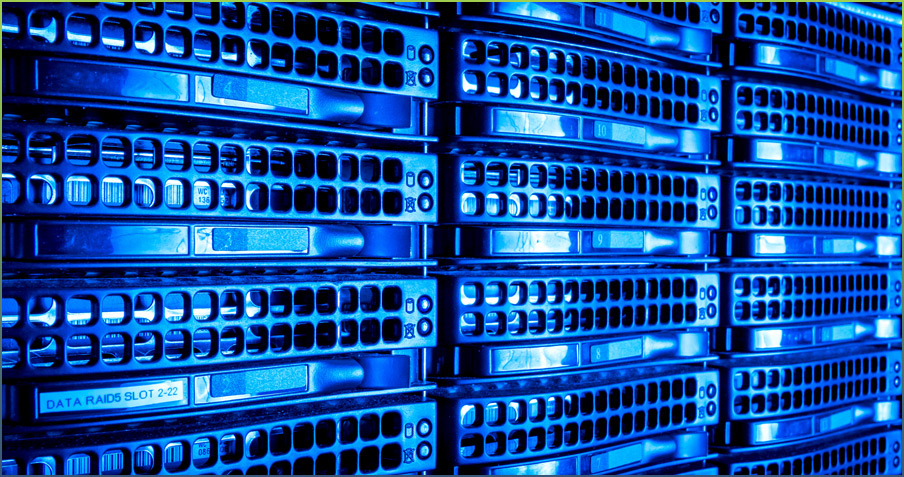 Data Center – Hosting – Colocation
Bluewire can centralize your business's IT operations in our Houston state-of-the-art data center. Our data center offers:
99% uptime and very fast issue resolution

Server colocation and leasing

More than 1Gb of internet connections with redundancy and dual ISP connections

24-hour security with security cards required for entry and on-site eyes and hands

24-hour up/down monitoring

Video surveillance

SAS 70 Certified

Dual power feeds into building from separate grids and battery backups

Dedicated air handling and FM-200 fire suppression