Protect Your Business with Bluewire's Hosted Anti-Virus Solution
The number of security threats posed towards businesses today is alarming; and unfortunately, that number continues to rise as techniques become more and more sophisticated from hackers who want to access important data. It has also become much more difficult to stay up to date with ever changing security requirements and regulations, while trying to also manage the rest of your company responsibilities. Businesses today are well aware that failure to protect company data from security threats can cause loss of productivity and revenue.
Ultimately, businesses need a security solution that provides the cyber protections they can expect and depend on; that is also simple to use, and frees executives and staff to return to the productivity of running the business.
Bluewire is proud to offer a wide range of Managed Anti-virus Services and Solutions for business clients. We provide comprehensive security for MAC iOS, and Windows based computer systems as a hosted service, helping to centrally manage security requirements for businesses via a Web-based console, and without installing management software or additional hardware.
Defense Against Threats & Damage
Accomplished from a single Web-based management console, Bluewire's Managed Antivirus solution helps to protect company endpoint systems through advanced technologies for antivirus, firewall, antispyware, and host intrusion prevention. Even more, automatic security updates occur clearly through systematic notifications over an internet connection, enabling employee systems to stay current whether workers are in or away from the office. While easy to use and to set up, Bluewire offers advanced security with the business owner in mind. Benefits include: lower maintenance costs, and predictable subscription fees, that are designed to reduce upfront expenses.
Bluewire's primary partner is Symantec.  Through this relationship we are able to deliver the top anti-virus solutions that meet and/or exceed industry standards.  Symantec and Bluewire provide storage, security, and system management solutions to help corporate customers manage and secure sensitive data.
Additional Solutions Available
GFI: This company provides award-winning IT solutions for businesses of all sizes, and their products are known for low cost and ease of use. Bluewire understands the opportunities and challenges some clients face, and we strive to keep technology simple, while keeping valued resources where they are needed.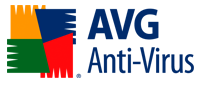 AVG: Founded in 1991 with the goal of protecting computer users around the world, AVG quickly became recognized as a major player in the security software industry. AVG's corporate offices are currently in Europe, the Middle East, Asia, and the United States.
Get Started
Don't Let Your Companies Network Go Unprotected
Call Us Today and Get Protected from Cyber Crime
Get Started